First Annual Cleveland Clinic Multispecialty Pathology Symposium
Cleveland Clinic Florida is pleased to announce the
First Annual Cleveland Clinic Multispecialty Pathology Symposium: A Practical Diagnostic Approach to Surgical Pathology& Cytology,
February 1 – 2, 2014 at our David G. Jagelman, MD Conference Center in Weston, Florida.
The program directors include Dr. John Goldblum, Dr. Mariana Berho, and Dr. Cristina Magi-Galluzzi.
This one and a half day symposium will provide guidance to the attendees on diagnosing and handling challenging cases in clinical practice including esophageal diseases, inflammatory bowel disease, colon and rectal cancer, and prostate neoplasia. For more details, please go
www.ClevelandClinicFloridaCME.org
.
Save the Date: Stars in the Mountains will take place July 18-20, 2014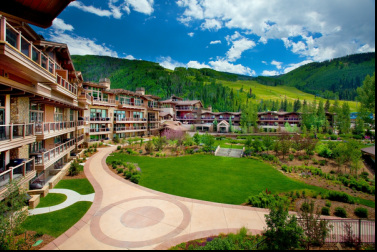 Mark you calendars! The next Stars in the Mountains will take place July 18-20, 2013 at a NEW Vail location: The Manor Vail in the Village.
The Manor Vail is located on the banks of Gore Creek and looks out at Vail's Golden Peak Base area.
Vail Ford Park's, its Amphitheater and the Betty Ford Botanical Garden are just outside the back yard. And from the front, all of Vail Village awaits.
Check back soon for more information on our speakers, but makes sure to save the date now for our next Stars in the Mountains!



Looking for CME credit information?
Approximately four to six weeks after the event ends, you will receive an e-mail from the CAP with instructions on claiming your credit(s)/hour(s) and printing your online certificate.
You will click on the link supplied in the e-mail and login using your CAP User ID and password. (If you do not have a CAP User ID, you will be able to create an ID using a link on that page. A CAP User ID will be sent to you via e-mail within 24 hours.)


---
Thank you to our 2013 Stars Sponsors

APS Billing

Clarient

Genomic Health

Pfizer Oncology

Biding Site

faxitron

Integrated Oncology

TriCore Reference Laboratories

Cell Marque

Genentech

NeoGenomics Laboratories

Vachette Pathology
Colorado Society of Clinical Pathologists
cscpmgr@hotmail.com
PH: 720.240.3936 FAX:
303.265.9429