Welcome to the Colorado Society of Clinical Pathologists' web site. Here you'll find information about our upcoming events, including our annual Stars in the Mountains meeting, as well as our quarterly Case Presentations and Lecture series. Read more about joining our society by clicking here.
---
ANNOUNCEMENTS:
CSCP has a new address: PO BOX 366, Franktown, CO 80116
-2017 Stars in the Mountains dates: July 28-30th
-Thank you to Amy Hicks for all the hard work over the years as the CSCP Administrator! Our new administrator and contact person is Kelsey Skogstad.
---
Stars in the Mountains 2017

Vail: July 28-30th 2017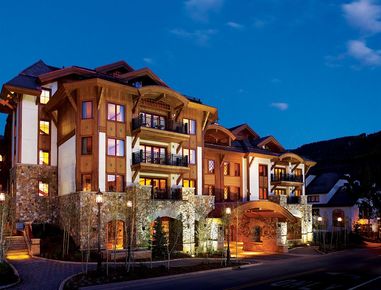 Colorado Society of Clinical Pathologists' annual meeting,


Stars in the Mountains 2017

will be held at The Sebastian.Speakers have been announced! Check out the Stars page!
Brochure, guide to Vail activities, lodging and more will be posted here!
​
---
---
2017 Membership Drive
It's time to renew your 2017 Membership Dues
As the Rocky Mountain region's voice for pathologists, the Colorado Society of Clinical Pathologists examines issues relevant to health care in the field of pathology and laboratory medicine. We also work closely with the College of American Pathologists to bring our members quality CME medical meetings.
Join Now for a Discount!
Your participation in the society is vital to our success. Renew online using the PayPal link above or mail a check for $200/person to:
CSCP
​ PO BOX 366
Franktown, CO 80116
​
Why Join the Colorado Society of Clinical Pathologists?
Education: Each year, the CSCP sponsors two CME conferences featuring highly regarded national pathology speakers. Members receive discounted rates to these events.
Legislation: Stay informed of legal, economic, and political developments in your field. The CSCP liaisons with CAP and CMS to ensure a voice in practice-related professional matters that affect your work. We have eight seats on the CAP House of Delegates and we also sponsor resident delegate members to represent Colorado at the CAP resident forum.
Career: The CSCP's website provides an employment section where members can post or search for current pathology opportunities. At conferences, you can meet and network with fellow pathologists to find out about employment and business opportunities in the Rocky Mountain region.
Please take a moment to
send me an e-mail
with your updated contact information, including address, phone, e-mail, and group practice name.
---
JOB POSTINGS:
The
Denver VA
has several openings in the
Anatomic Pathology Dept
. which are posted on USA jobs.
In addition to applying through USA jobs please also send a copy of your resume to the Lab manager Sharon West at
Sharon.west@va.gov
.
The Medical Technologist Supervisory (Cytotech): The announcement numbers are: Internal- EC-113-17-DLK-1860074 and External- EC-113-17-DLK-1862580. You can view them at:
Histotechnologist: The announcement number is EC-113-17-DLK-1853692-BU. This announcements is opened to Status Candidate-All Status (Current career/career conditional Federal employees, Special Appointing Authority eligible, VEOA eligible Veterans and Reinstatement eligible. You can view them at:
Colorado Society of Clinical Pathologists
cscpmgr@hotmail.com PH: 907.230.7720 FAX: 303.265.9429