It's time to renew your 2016 Membership Dues
As the Rocky Mountain region's voice for pathologists, the Colorado Society of Clinical Pathologists examines issues relevant to health care in the field of pathology and laboratory medicine. We also work closely with the College of American Pathologists to bring our members quality CME medical meetings.
Join Now for a Discount!
Your participation in the society is vital to our success. Renew online using the PayPal link above or mail a check for $150/person to: CSCP, 2760 E. Flora Pl., Denver, CO 80210. Please encourage your colleagues to join too. If your entire pathology group joins by Feb. 28, 2016, you will receive a 10% discount on the entire bill. If mailing a check, just deduct 10% from the total.
Why Join the Colorado Society of Clinical Pathologists?
Education: Each year, the CSCP sponsors two CME conferences featuring highly regarded national pathology speakers. Members receive discounted rates to these events.
Legislation: Stay informed of legal, economic, and political developments in your field. The CSCP liaisons with CAP and CMS to ensure a voice in practice-related professional matters that affect your work. We have eight seats on the CAP House of Delegates and we also sponsor resident delegate members to represent Colorado at the CAP resident forum.
Career: The CSCP's website provides an employment section where members can post or search for current pathology opportunities. At conferences, you can meet and network with fellow pathologists to find out about employment and business opportunities in the Rocky Mountain region.
Please take a moment to
send me an e-mail
with your updated contact information, including address, phone, e-mail, and group practice name.
July 15-17, 2016
Stars in the Mountains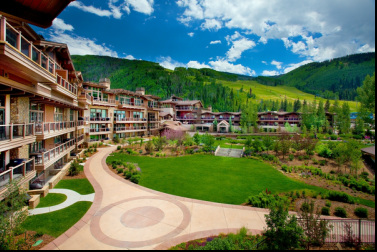 Manor Vail Lodge, Vail, Colorado
Save the Date for Colorado Society of Pathologists' annual meeting, Stars in the Mountains. In 2016, we will feature the following line-up of speakers:
Friday, July 15:
Jonathan I. Epstein, M.D., Urology and Oncology, The Johns Hopkins Hospital
Saturday, July 16:
Andrew L. Folpe, M.D., Soft Tissue Pathology

,

The Mayo Clinic

Sunday, July 17:
L

ester D. Thompson, M.D., Head and Neck Pathology,

Southern California Permanente Medical Group
Watch for more details and click on the links below to follow us on Twitter and Facebook for the latest updates.
---
Become a 2016 Stars Sponsor
To find out how to exhibit at the Stars in the Mountains meeting, simply click
here
. If you know the details about sponsorship and want to register, click
here
.
Colorado Society of Clinical Pathologists
cscpmgr@hotmail.com PH: 720.240.3936 FAX: 303.265.9429